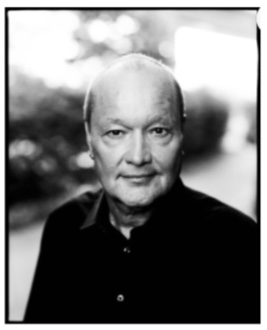 Born in 1956, Nils Landgren began playing drums at the age of six, before finally discovering the Trombone at age 13. Between 1972 and 1978 Nils studied classical Trombone at the music college in Karlstad with David Maytan , as well as at the University in Arvika with Ingemar Roos.
Meeting the legendary Swedish Folk-Jazz pioneer Bengt-Arne Wallin as well as the fantastic trombonist Eje Thelin persuaded Nils to move from strict classical studies to improvisation and to begin the development of his own approach.

After his graduation Nils moved to Stockholm to work as a professional trombone player.
He was soon touring with the most successful Swedish pop star of that time, Björn Skifs' "Blue Swede", who got to number 1 in the US pop charts with "Hooked on a feeling".
In 1981 Thad Jones invited the Swede into his new big band project "Ball of Fire", to take the lead-Trombone chair. Ever since that time Nils Landgren has been involved in most styles equally: Jazz and Rock, Soul and Hip-Hop, Big Band sessions, and by his own reckoning, hundreds of albums including such internationals stars as ABBA, The Crusaders, Eddie Harris, Bernard "Pretty" Purdie, Wyclef Jean and Herbie Hancock.
He recorded and released his first solo album in 1984 and made another four in Sweden before he was discovered and signed by Siggi Loch and the German label ACT in 1994, who today are the biggest independent Jazz Label in Europe. Since the first release "Live in Stockholm", he has recorded and released 30 albums as a Leader and another 20 as sideman and/or Producer, all on the ACT Label.
1998 Nils started his long collaboration with the NDR Bigband in Hamburg, first as section Trombonist, then as Artistic Advisor, lasting until 2012.
2001 Nils was appointed Artistic Director for the prestigious Jazzfest Berlin, a position he held for five years with great success.
In 2007, Nils was also appointed Artistic Director for one of two Swedish Proffessional Bigbands, Bohuslän Bigband in Gothenburg, a position he held until 2015 when he decided to move on.
2009 he started the project "Funk for Life" together with his band Funk Unit, a unique collaboration with MSF- Doctors without Borders. This Project aimed at schools in the slums of Nairobi, Kayelitsha in Cape Town and Soweto Johannesburg, presenting them with musical instruments to bring joy and new possibilities to kids of all ages as well as raising funds for MSF and their tremendous work.
This project is a lifetime commitment for Nils and right now he is focusing on helping young men and women who are in need of financial support for their studies, for building a better future for themselves and their families.
2012 marks the start of a new era for the Jazz Baltica Festival, one of Germany's top festivals ever since it started in 1991 led by founder Rainer Haarmann. Nils has been performing as a musician at this Festival ever since the start and in 2012 he was appointed Artistic Director of the Festival. Since Nils took over, the Festival has been the subject of relocating from Salzau near Kiel to Niendorf to Timmendorfer Strand, both at the Baltic Sea, and he has, together with his staff, managed to make the Festival grow from 6000 visitors in Salzau to 19000 in Timmendorfer Strand.
Nils has been decorated with two medals from King Carl Gustaf in Sweden, "Letteris et Artibus" and "Medaljen för tonkonstens främjande" and with the German "Bundesverdienstkreuz" by Bundespresident Frank Walther Steinmeier.
He is a Doctor (h.c.) at the University of Karlstad and Proffessor at the Hochschule für Musik und Theater in Hamburg.
Nils Landgren: exclusive ACT Artist/Redhorn Music AB/Redhorn Talent/Redhorn Records.