SKAP:s traditionella vårfest den 20 maj
Gullan Bornemark, Jade Ell, Sarah Dawn Finer, Agnetha Fältskog, Toni Holgersson, Nils Landgren, Peter LeMarc, Mohammed Ryback & Ali Rawa, Mariam Wallentin & Andreas Werliin och Michel Zitron. Det är de musikskapare som får ta emot priser och stipendier på SKAP:s traditionella vårfest den 20 maj.

The new Nils Landgren Funk Unit Album : Teamwork!
Release date: the 8th of May 2013, hold the date!

After nearly 3 years touring around the world with its last opus Funk For Life (ACT 2010), The Nils Landgren Funk Unit comes back now in full force with Teamwork (ACT 2013).
Simultaneously, The Nils Landgren Funk Unit will also on the road and starts as well in May touring around the world with its new production

Funk For Life moves to Khayelitsha, South Africa!
In April 2013, after 3 consecutive years supporting the work of MSF in Kibera – Kenya, the Funk For Life project has for ambition now to support as well the work of MSF in Khayelitsha, South Africa (SA).

2013 Honoray's award attributed to Nils Landgren.

The man with the golden heart & the red trombone has been awared this year honorary's price for his lifetime achievement dedicated to music and promoting the Swedish genre around the world

New Release! Jeanette Köhn & The Swedish Radio Choir present: "New Eyes on Baroque" with Nils Landgren, Johan Norberg, Jonas Knutsson & Eva Kruse.

Release in Sweden: 23rd January 2013
Release Concert in Sweden:
at Stockholm Radiohuset Studio 2, the 24th of January at 19.30

Nils Landgren – Christmas with my friends III
In collaboration with singers like Sharon Dyall, Jessica Pilnäs, Jeanette Köhn and Ida Sand, as well as 1500 guests, Nils Landgren celebrated a dearly as joyful musical Christmas devotion in December 2011.
"For all of us it was a magic evening. Our hope is that we can give the listeners the same feeling as we had during our performance that became this album."
Nils Landgren.
Line Up:
Nils Landgren / trombone, vocals- Sharon Dyall / vocals – Jonas Knutsson / saxophones – Jeanette Köhn / vocals – Eva Kruse / bass – Jessica Pilnäs / vocals – Ida Sand / piano, vocals – Johan Norberg / guitar, kantele – Produced by Nils Landgren
For more info go to: www.actmusic.com

The Moon, The Stars and You Collector Edition CD & DVD Live!
Produced by Nils Landgren & Dan Sermand The DVD Live was recorded & filmed live at Jazz Club Fasching, Stockholm, December 10, 2011.
The DVD has been directed by Schiaffino Musarra with the an executive production by Dan Sermand.
Filmed by Schiaffino Musarra, Mikael Silkeberg, Andreas Esklund & Peter Östlund.
Recorded by Jan Ugand. Mixed & mastered by Andy Pfeiler.

27th of September, at Kulturhuset in Stockholm
The ACT Jubilee Concert – Nils Landgren & ACT Family Band!
"Virtuosic, full of vibrant energy, distinguished and courageous in terms of style and with a breath-taking interplay: The ACT Family Band around Nils Landgren explored Jazz beyond all boundaries during ACT's highly acclaimed Jubilee Nights in February 2012.
This concert finally makes an amazing experience of what Jazz can be accessible
to a broad audience".
Nils Landgren: Trombone, Vocals
Viktoria Tolstoy: Vocals
Nguyen Le´: Guitar
Verneri Pohjola: Trp
Celine Bonacina: Baritonesax
Lars Danielsson: Acoustic bass
Michael Wollny: Piano
Wolfgang Haffner: Drums
CLICK HERE TO READ MORE

China time for Nils Landgren
Chinatime in Schleswig Holstein and Hamburg- what a success!
The two projects that I brought to SHMF this summer turned out to be a big success.
The Project with NDR Bigband and the Chinese Erhu star Ma XiaoHui was a great challence to all involved but thanks to the amazing arrangement skills of JörgAchim Keller, it became an instant success with two sold-out concerts…
CLICK HERE TO READ MORE

Nils Landgren & Bengt-Arne Wallin tributing Quincy Jones
at Ystad Jazz Festival on the 5th of August 2012

The Berlin Chamber Musical Hall Celebration with Nils Landgren!
This year on October 27, the Berlin Philharmonic has invited the world famous Swedish jazzrombonist and singer Nils Landgren to perform a unique concert to celebrate the 25th anniversary of the Berlin Chamber Music Hall, "Kammermusiksaal".
Nils Landgren together with members of the philharmonic orchestra and drummer Robert Mehmet Ikiz, will present a very special program of well-known songs from different genres, arranged by world reknown Swedish jazz saxophonist
and composer Magnus Lindgren.
See you there!

My first Jazz Baltica Festival as Artistic Director turned out to be a great success! With fantastic performances by each and every artist invited, even though the circumstancens sometimes were not the absolute best.
I know that there are things that has to be improved and personally as for my collegues, we promise that we will do everything we possibly can to make Jazz Baltica 2013 in Niendorf even better than this year.
With such a wonderful team around me, I know we can make it !
Thank you everybody for making Jazz Baltica 2013 to what I was hoping for that it would become: A warm and friendly Festival with great music and a fantastic audience.
To me, you are the best audience one could posssibly dream of. Thank you!
See you in 2013 in Niendorf for the next Jazz Baltica!!!
Love,
Nils

Jazz Baltica 2012: To the sea with Nils Landgren
Jazz Baltica is literally heading for new shores: After 21 years the festival Jazz Baltica moves from Salzau to the coast of the Baltic Sea. From June 28th until July 1st the stars of the jazz-scene will be on stage in Husum and at the Evers-Werft in Niendorf. Besides the concerts on the main stage, this year there will be a free Open-Air-Program, the Night-Stage, and a program for children. As the new artistic director Nils Landgren will be responsible for this year's program.
The Swedish trombonist represents Jazz around the Baltic Sea like no other. For many years he has a very close connection as an artist to Jazz Baltica. In this context Landgren wants to return to the original idea of the festival: The musical exchange between artists of the Baltic region. Therefore Scandinavian, Polish and German artists get together at the Jazz Baltica 2012.
SEE MORE ON: www.jazzbaltica.de/en

Musikdoktorn som blev odödlig
Isbjörnarna? Tigrarna? Valarna? Framtidsutsikterna är dunkla. The Beatles, däremot? För bandets producent George Martin står det utom tvivel: deras musik kommer att överleva oss allihop.
READ THE ARTICLE ON SYDSVENSKAN.SE

Nils Landgren receives Sir George Martin Music Award 2012
The governing board for the Sir George Martin Music Award is pleased to announce that this year's winner is Nils Landgren.
Nils Landgren is an inexhaustible ambassador for Swedish music. Like an explorer, he crosses all borders – both geographical and those between genres. Just as George Martin once started "The British Invasion", Nils Landgren has led a Swedish jazz wave. Nils Landgren is a diverse, bold, and enthusiastic musician who from his base in Skåne, southern Sweden, sees a world without borders.
CLICK HERE TO READ MORE

The ACT Jubilee Concert – Directed and Co-produced by Nils Landgren
Virtuosic, full of vibrant energy, distinguished and courageous in terms of style and with a breath-taking interplay: The ACT Family Band around Nils Landgren explored Jazz beyond all boundaries during ACT's highly acclaimed Jubilee Nights in February 2012. This double album finally makes an amazing experience of what Jazz can be accessible to a broad audience.

Redhorn Talent is proud to announce that Bengt Strokirk is taking over
as our main agent.
Bengt is one of Swedens most experienced producers in the field of Jazz. After building up Jazzclub Fasching for over 20 years, he contintued to develop the jazz department at the Rikskonserter Sweden and now He is taking the next step, starting to work exclusively for Redhorn Talent. Welcome Bengt!"

UMO Jazz Orchestra meets Magnum Coltrane Price with
guest stars Nils Landgren & Viktoria Tolstoy / Co-produced by Nils Landgren
Sampler from the new Blue Note album Supermusic.
Pre-order Supermusic on iTunes itunes.apple.com
Album also available on : cdon.se
WATCH THE VIDEO
New album out digitally worldwide 16.03.2012 (EMI/Blue Note)

Fragile, video-clip of the Stockholms Konserthus – Concert in December 2011

Funk for Life returns Kibera

Gold German Award for "The Moon, The stars & You"
Nils Landgren Quartet received a Gold German Award for his new opus:
"The Moon, The Stars & You".

Funk For Life© returns to Kibera
Two years after the launch of the Funk For Life project in September 2009, the team is going back to Kibera (Nairobi, Kenya) in November 2011.
Created & initiated by Swedish Jazz artists Nils Landgren & Magnum Coltrane Price, and supported by National Geographic Photographer Mattias Klum & Peter Östlund film-maker, and former General Director of the Swedish section of Doctors Without Borders, Dan Sermand. The project aims to raise public awareness about the acute and basic needs in the urban slums and has been endlessly advocated over the past two years in various media and in front of public audiences all around the world.
Striving for more than a year to return to Kibera, the team once more generously supported by Yamaha (instruments), AIR FRANCE KLM (transport) & Médecins Sans Frontières (logistics), will proceed with its second trip on the ground to perform a second musical instruments distribution to music schools in the slums of Kibera and musical workshops to sensitise and teach the kids about these music schools.
This second trip will also aim to finalise a movie/documentary about the Funk For Life project, which started in 2009. The documentary focuses on the living conditions of the population of the slum of Kibera and the role that Médecins Sans Frontières/Doctors Without Borders plays in providing free access to health care in their clinics inside the slums.
For more information please go to www.funkforlife.com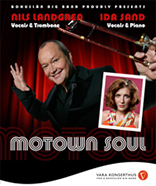 From September 13 to September 22 Nils Landgren is touring Sweden together with jazz singer Isa Sand and Bohuslän Big Band. Their show Motown Soul is strongly influenced by the sound that made the Detriot based record label Motown famous during the 1960's and 1970's.
Landgren, Sand and Bohuslän Big Band will play at a total of ten venues starting in Habo and finishing in Östersund.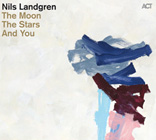 Nils Landgren's new album: "The Moon, the stars & you" with a fantastic trio composed
of Lars Danielsson, Michael Wollny & Steve Gadd will be released on the 26th August 2011. European tour in October 2011.
Nils Landgren was elected to the Royal Swedish Academy of Music on Wednesday
18th of May 2011. The Royal Swedish Academy of Music was established in 1771 by King Gustav III to promote "composition as well as execution".
– It is a great honour to be a part of the same academy as so many other great artists and composers, both Swedish and foreign, Nils Landgren explains.
Together with Landgren, court singer Anna Larsson and violinist Tobias Ringborg were elected from Sweden. New foreign members of the academy are Italian mezzo-soprano
Cecilia Bartoli, conductor Gustavo Dudamel from Venezuela and conductor Valerij Gergiev from Russia.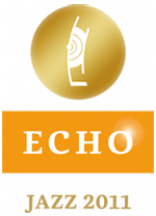 Now you have the chance to vote for Nils Landgren Funk Unit as the best Live act in Germany!

The majority of the ECHO-Jazz Prize winners for 2011 have already been announced, Two categories are however still open for votes:  "Live Act of the Year" and "The Label of the Year".

The virtual voting will be open to June 7, 2011. For those of you who cast a vote, there is a chance to win a prize! One winner will receive 2 x 2 tickets to  the ECHO-Jazz Gala on  June 17, 2011 in Gläsernen Manufaktur von Volkswagen in Dresden.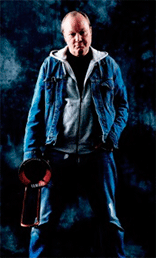 Nils Landgren Will Speak at This Year's TEDxAlmedalen.
The independently organized TEDx event brings people together to share a TED-like experience, and this year's edition of TEDxAlmedalen will focus on The Doers. The event is a joint effort by Greatness PR and Twingly. TedxAlmedalen will be held on the island of Gotland during the yearly political week.

A concert rasing money World Childhood Foundation is held Sunday May 8
in
Storkyrkan in Stockholm. Both Her Majesty Queen Silvia and her Royal Higness Crown Princess Victoria will be attendeing the concert.
Participating artists are: Anne Sofie von Otter, Loa Falkman, Nils Landgren, Mikael Wiehe, Björn Johansson Lars Roos, Bengan Jansson, Andrej Power, Mathias Algotsson, Gustaf Sjökvists chamber choir, Storkyrkans choir, Stockholms domkyrkoförsamlings boys choir, Lilla Akademiens chamber orchestra dir: Mark Tatlow, members of Radiosymfonikerna
Condoctur: Gustaf Sjökvist et al.
For ticets please visit
Ticnet

New Album "Don't fence me in – The music of Cole Porter"
in collaboration with Colin Towns & the Bohuslän Big Band. Coming out in March 2011. ACT Music.

Producing the new album of Joe Sample "Children of the sun"
. Music composed by Joe Sample, arranged by Jorg Achim Keller featuring Steve Gadd and Nils Landgren.

Producing Mo' Blow
(www.moblow.de), German Funk band from Berlin. Featuring Magnum Coltrane Price & Magnus Lindgren. Release April 2011. ACT Music